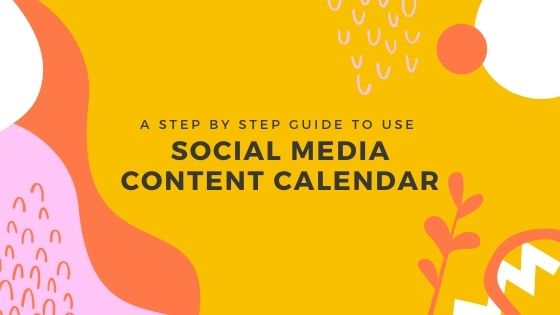 You have a team of talented writers, a great social media
promotion strategy
, and a lot of interesting topics to cover. 
Despite having all the resources, your
content marketing
efforts are not meeting your own expectations, and the executive team at your organization is starting to question whether an investment into a content marketing strategy is worth it?
Why?

Social media marketing
brands as well as individual influencers know the struggle when it comes precising the best use of
social media platforms
these days. 
What usually goes wrong with the content you post?
It is repeatable?

It is not scalable?

It is not consistent?

It is just not updated?

It is scattered and unorganized?
If we start listing down the challenges we face, things that we stumble against, and are unable to reach the goals, we'll know that these issues are not as meek as they seem to be.
Difficulties Faced by Many while Curating Appropriate Content for their Social Media Profiles:
Finding engaging Blog/

Article Ideas

and keep them updated with changing

trends

and buzz. 

People usually think the problem is with the articles/ blog ideas that they struggle with. 

They would start reading articles, will get a few ideas and inspiration to explore, but that does not get things done enough.

As they start reading more and more, they tend to get distracted from the topic. 

Pulling off extensively researched items tends to scramble their minds and would feel like mammoth activity.
Major Challenges without a Social Media Content Calendar:

Finding the relevant topics 

Memorizing important dates and events from around the world 

Getting the right theme to present the topic

Expertise around a given topic

The information available for a given topic

Availability of time to write about the topic

Managing a schedule of uploads and posts

Linking it to suitable articles
This article will help you get rid of all the problems and struggles that you face with the
management of your Social Media Platforms
. 
The following article will guide you through a step-by-step easy tutorial of how to use our 365 days social media content calendar.
A Social Media Content calendar
assures certainty, predictability, and most importantly consistency to content delivery. 
The whole thing induces us to be more consistent to adhere to the schedule.
Definitive content strategy combined with consistent
content publishing
will assist you to establish as a subject matter expert. 
We all have some guidelines as well as a process when it comes to good content writing. These guidelines or checklists ensure that we publish sizable quality articles, focusing on enticing content, distributing content, and engaging with the audience.
Having a good set of
guideline checklists
in the social media content calendar brings more clarity to planners. 
Here are some of the most amazing features of our social media content calendar, that promise to beat in other ordinary content calendars, and will give our users an experience like never before:
Ideas for the post 

The theme of the post

Colour coded category of the post

Directions about

Suggested Title/ subheadings

Extensive range of Ready-made content Ideas 

Wide of Content Topics to Choose from

Global Dates and Events 

Scheduled date to publish

Follow up idea/ content upgrade
Content Tap 365 Days Social Media Content Calendar India 2020-2021

For using this
Social Media Content Calendar
and to get the most out of it, read through the following guidelines in detail.
Here is the quick breakdown of the key post ideas as they form the foundation for this calendar –
The post ideas are broken down into four major categories with subcategories in each of these categories:
Promotional Content

Brand Content

Curated Content

Conversation Starters

Each of these major categories is color-coded for your convenience, allowing you to easily recognize them. 
For instance, if you choose the
"Conversation Starters"
which is coded with yellow color, then you can easily find all the topics related to it under the yellow-colored subheadings such as
"If You…"
,
"Take a Poll"
,
"What's Your…"
, and so on.
These categories with subcategories are spread all over the months. Each day, you have one primary post idea, the one with white background.

You also have a second post idea, the one with a grey background, so you can choose what suits you more.

As you scroll down furthermore, you'll discover other ideas diverse list of topics under the main categories and subcategories.

You will never run out of content ideas and be stress-free of what to post next with our inbuilt line of examples, prompters, and curated content.

When you click on the sub categorical topics you'll redirect to the actual topics of that category, which you can then use for curating your social media content.


Right beside the listed topics, you'll find a row titled

"Date Posted"

to enable you to keep a track of your posting schedule and help you maintain the consistency.

We have given a lot of thought to various aspects of

social media content strategies

and designed a wide category of some of the most influential topics. 
This Social Media Content Calendar is really benefitting for brands with regard to their brand promotional strategies and audience engagement.
Content ideas are not provided for Promotional Posts and Brand Content, instead, guidelines or examples are provided to support these post ideas.
These will be purely related to your business and based on your own preferences.
List of the important Observance Days and Holidays are included throughout the Calendar. These will help you keep yourself updated and aware, and never miss out on anything when it comes to posting on social media.

We have provided complete assistance and information, not just for the year 2020, but also for 2021, accordingly updated to the latest calendar.

With a proven long-term strategic schedule and 12 months of content post regime planned out for you, you'll never have to stress about what to post next.
At
Content Tap
, we put a lot of time, planning, and resources into creating such a quantum content calendar tool to drive away your mountain of stress and assist you to become more proficient and effective when it comes to
Posting Content on Social Media.
The huge commercial success of our Social Media Content Calendar along with enormous positive reviews on Facebook encourages us to create newer versions of the calendar which we keep doing by adding many more attractive features, and much convenient to use.
Contact us at
contenttap91@gmail.com
or visit
Our Website
or
Click Here
to
Purchase
and
Download
to 'tap' your customized content calendar today!